I wanted to put flowers on the water around Sluseholmen i København. Turned out to be quite a challenge to be allowed to do that.
The locals loved the idea, but the municipality City Planning Office was not exactly friendly and cooperative.
It ended up around illutron at Refshaleøen, but didn't last long due to the heavy waves out there.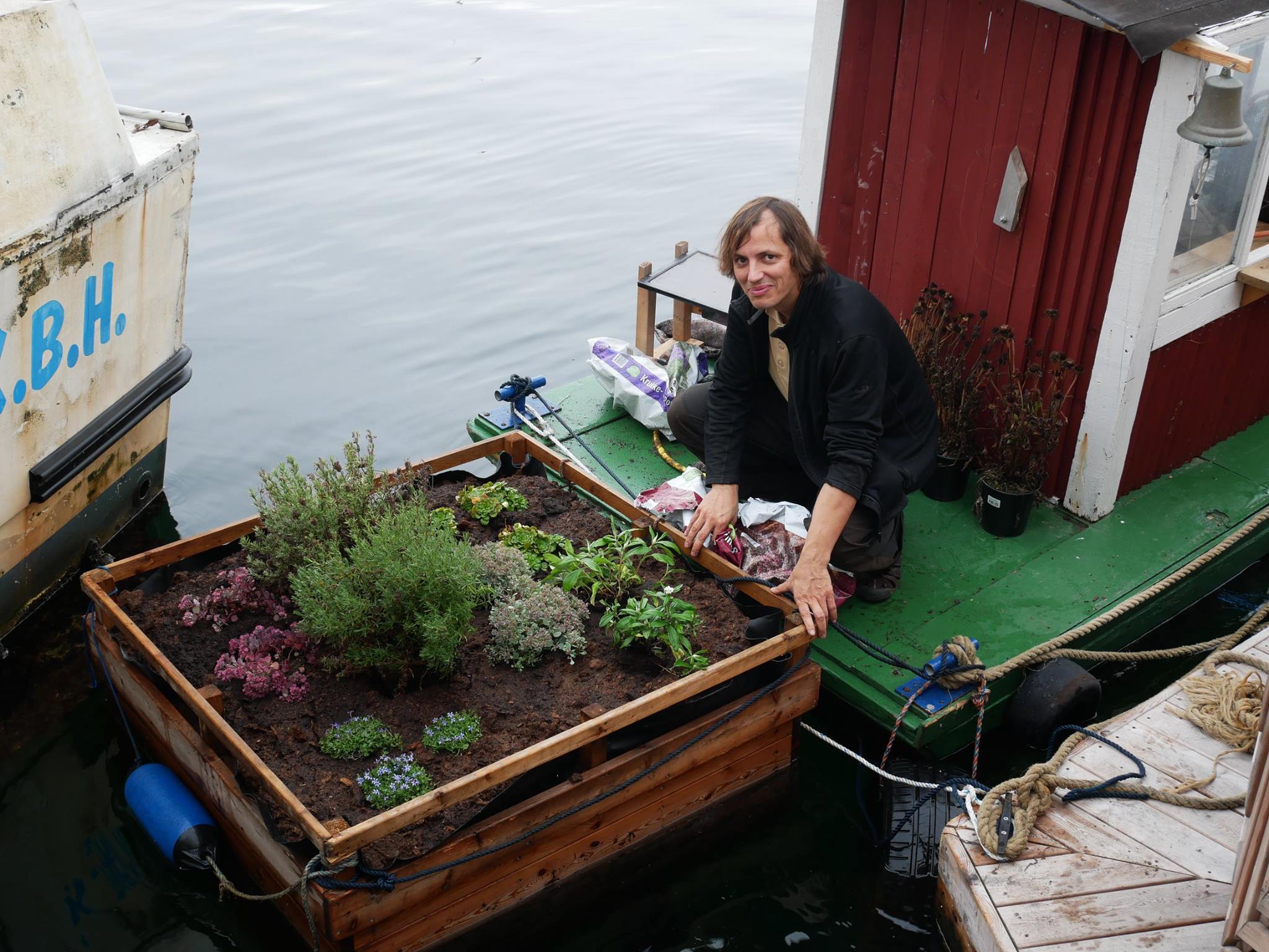 Flowers on water. A project funded by Kulturhavn365.
I designed an elaborate system of underwater rain water storage - But it was just not solid enough the first iteration. But the idea was great!
More about the project at Kulturhavn365
Maybe it could be possible to do flower pots on the sides of the canals?