A tiny float or boat with musicians on board, drifting slowly through the canals, filling the space between the buildings with music.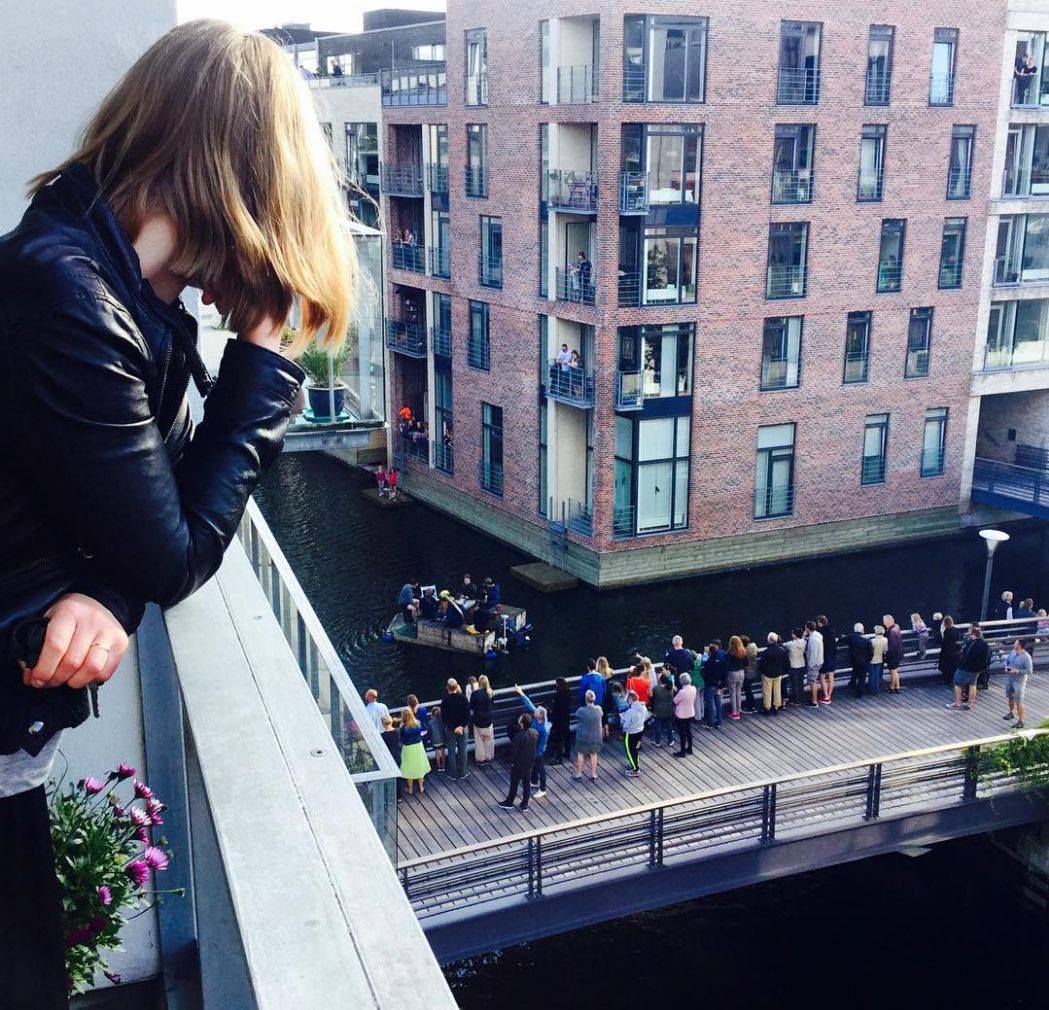 The very first canal concert was completely unannounced. Me and Tobias Lukassen hauled a piano onto a little boat in november, and sailed through the canals of Sluseholmen unannounced. It was so magical to see people appear in windows and balconies surprised and touched by the unexpected music outside their windows.
Jeg er fyldt op med gode følelser i dag, efter at have set på utallige smil fra broer og altaner på Sluseholmen i går aftes. Jeg havde igen arrangeret Kanalkoncert i Sluseholmen sammen med de søde musikere Tranquebar på Daniels flåde Kontiki.
Vejret var vanvittigt, men vi vovede sydvesten, og heldigvis blev vi belønnet med smuk aftensol til koncerten.
Små børn sad indhyllet i dyner og forældres favn på altanerne og kiggede med - Store og større og voksne kunne vi lege kispus med i kanalerne, og de fulgte os rundt ind gennem gårdene og hen over broerne.
Alle fyldt med smil og milde ansigter.
Dét er meningen med tilværelsen for mig. At skabe overraskende oplevelser i hverdagen, som fylder folk med glæde - og måske også lidt eftertænksomhed.
Koncerterne er gratis og er ikke financieret af nogen. Både musikere og Jeg gør det af ren generøsitet.
Jeg bliver glad når jeg kan gøre andre glade. Smilene er al den løn jeg kunne ønske mig.
Tænk hvis vi havde et samfund, hvor man kunne købe mælk i Netto og betale med et smil.