An old sailboat hidden at the bottom of the harbour. At a push of a button, the boat rises to the surface for a little while - Then disappear beneath the waves again. Later this project turned into a dance performance as a collaboration with Børnekulturstedet Karens Minde.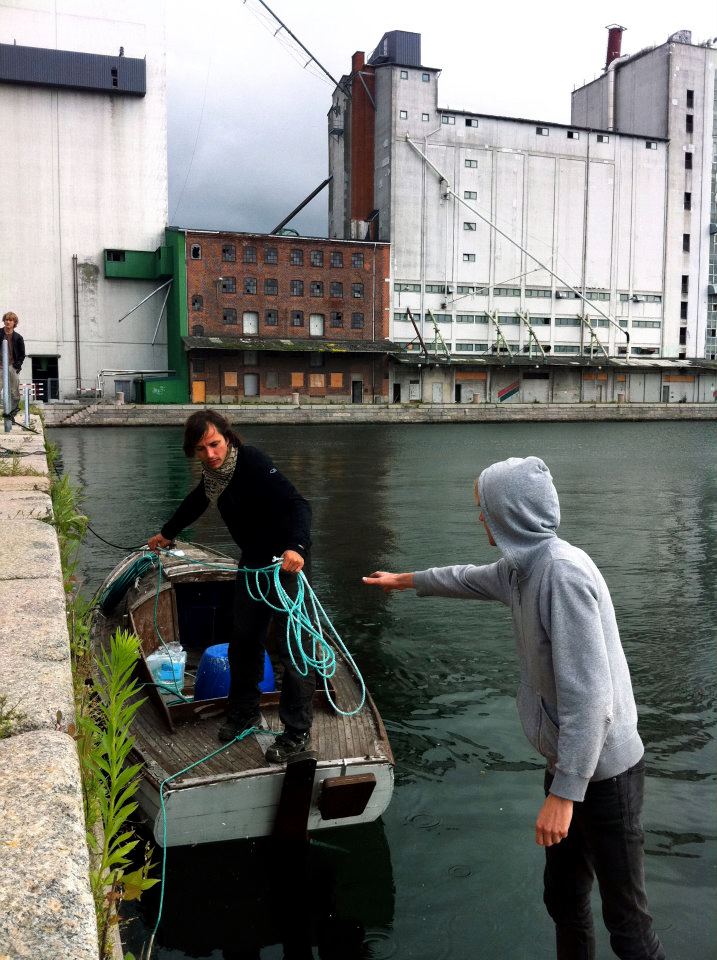 First version was done in Aalborg at a joint project with Platform 4.
Second version was done for the dance performance "Havdans"
Third version had the ship from "Havdans" transformed into a permanent interactive installation, next to the illutron ship and was running for years.
Havdans
Director and choreographer: Christina Brøndsholm Andersen
Dance: Joy Anna Hall
Music, created and performed by: Aske Duedal Bendtsen (percussion) and Bo Riemer (piano)
Scenography, tech and underwater activity: Christian Liljedahl
Idea: Christina Brøndsholm Andersen og Christian Liljedahl
Photos: Mathias Vejerslev
Video: Tonni Hansen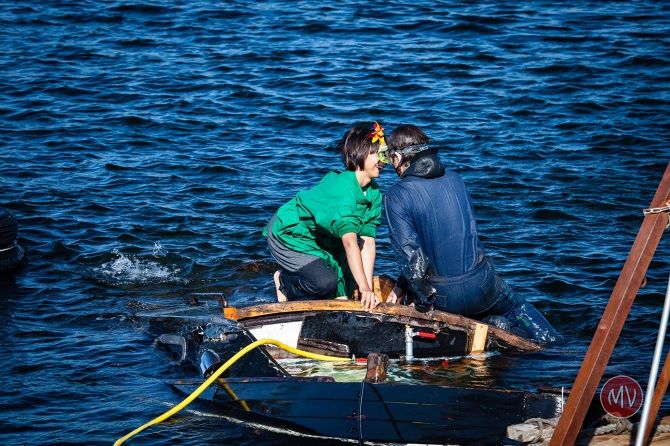 The raising of the boat was done by building an air chamber inside the boat, and removing the keel. Compressed air pushed the water out of the air chamber, lifting the boat. Small leaks in the chamber made the air escape, water come in and the boat sink again.